Privacy and freedom of speech are vital for a functioning democracy. The Anti-Gorgon Alliance is dedicated to supporting that, through sales and distribution of its art.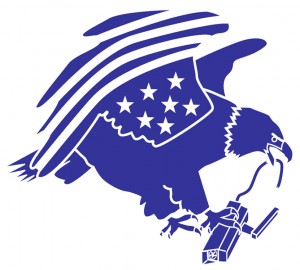 You can download the art for the anti-surveillance eagle for free under a Creative Commons Attribution-ShareAlike 3.0 Unported License. It's a zip file with a whole bunch of different file formats. Great for printing posters, stickers, making stencils, etc. If you do anything interesting with it, I'd love to know!
If you want to buy shirts or other items with these designs, visit the Anti-Gorgon Alliance section at any of the following:
Printfection – Feather Forge Prints
Cafe Press – Feather Forge Prints
50% of what I get from sales in the Anti-Gorgon Alliance sections of these stores will be donated to the Electronic Frontier Foundation, to help them in their efforts to ensure we  have civil rights and a free Internet in the digital age. They have lots of great information about protecting yourself online and off, ranging from bloggers' rights to problems with Facebook's privacy control.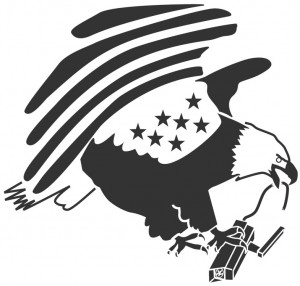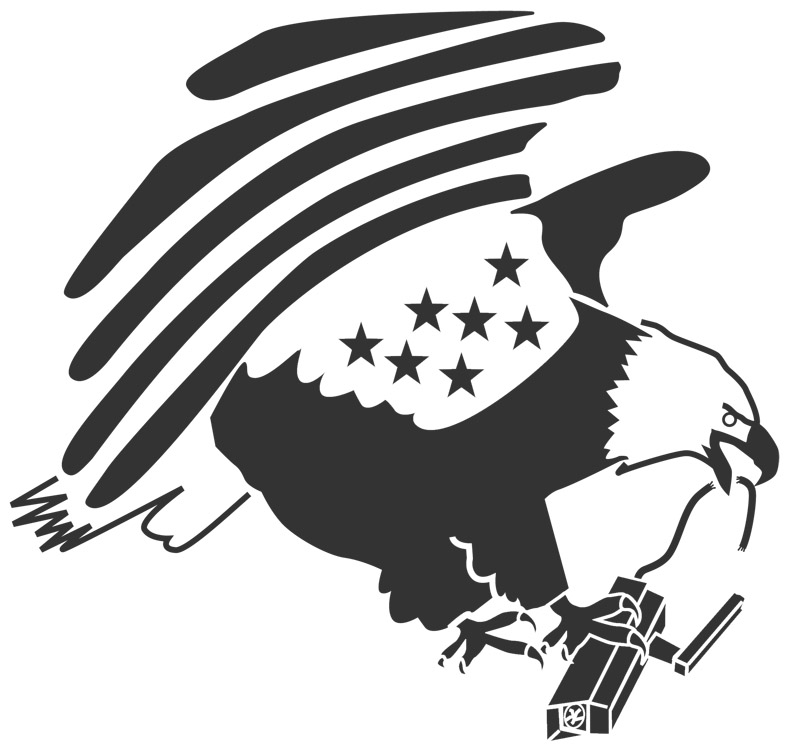 What's this got to do with gorgons?
In Greek myth, gorgons were horrible monsters that would turn you to stone if you looked at it. In today's world, surveillance cameras and other tracking technologies function in a similar way, although in reverse, and less immediately fatal: when people know they are being watched, they tend to not behave like themselves; they self-censor. Surveillance has a chilling effect on speech and behavior, much like being turned into stone would do, only a little less extreme, and a lot less mythological.
Credit for the name is due to someone who wishes to remain anonymous.
---
Anti-Surveillance Eagle
by
JFeathersmith
is licensed under a
Creative Commons Attribution-ShareAlike 3.0 Unported License
.